"I started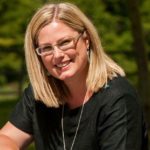 to work with Kerry when I knew I was ready for a change. I had the beginnings of my own business and still working full time in a salaried job. I knew I needed to make the jump but I didn't have the self-belief that I could do it and be successful. Working with Kerry and connecting with the other amazing women on the Mastermind provided the perfect no-bullshit, nowhere-to-hide environment to challenge myself and seek the support of others in the group and being able to workshop out dilemmas and decisions in a safe, secure and supporting way. A couple of months after I completed the Mastermind, I took the leap and handed in my notice. I've been working full time in my business ever since and things are flying. Hands down, Kerry provided me with the confidence to take that next step.
So if you are looking for a coach that will hold you 100% accountable, even when you are resistant to the change you know must happen for the sake of living a much more fulfilled life, then Kerry is the coach for you. She'll ask you the difficult questions and keep going until you're all out of excuses and ready to face up to the challenge of being the best you can be. There is not time to waste – start working with Kerry today!"
Kate Ryan
Course –  6-month Package
What prompted me?

I had read Jack Canfield over the Summer (2016), throughout that book he recommends getting a coach so I started to research it, very lightly I might add. I had ideas of some online group which I was noseying around the web for and Kerry had commented on one of the forums with her website. Checked the website, and got in touch.
Challenges I was experiencing
I was currently on maternity leave no.2, having experienced the dread and torture that it was returning to work after maternity leave no.1 I was desperately trying to change my outlook and make something, anything, better than it currently was and going to be. I was going back to a full time job, work wouldn't reduce my days, my day started at 4.30 with no chance of seeing my kids in the mornings and I left so early so I could try to get hone to see them for a short time in the evening. Life was shit but I was putting up with it and what's worse no intention of changing it until I spoke to Kerry. I was miserable but tied to the job for the money, thinking I would never earn the same elsewhere. Nine years in the same job and there were no prospects in staying there other than financial reason to stay.
Well blow me down with a feather…..after one call with Kerry, yes it was two hours, but just one call had completely taken me out of my comfort zone and made me realise that my life was pretty shit because of staying in this job, I called my boss and asked them to pay me off, something I wouldn't have even dreamed, well nightmared over. A long ole wait later and they agreed. I went for 6 months to be nice but also tie everything up but over the course of that 6 months, I continued working with Kerry. Coaching with Kerry is a phenomenal experience, one in which I will never forget, when going through coaching with Kerry, I didn't feel as though as much was happening but jesus wept once you take time to reflect throughout, massive changes have taken place without your even realising it at the time. The ongoing support is essential and I would recommend Kerry a million times over.
I see my children

Change in attitude and outlook

Leaving the corporate world

Complete change in career – one in which I love

I AM HAPPY

Kim Storm McQueen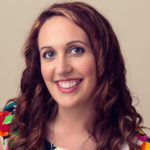 Kerry is just a powerhouse of a coach, in the best possible way. What I loved most about working with Kerry was how genuine, authentic and real she is. This includes telling you the stuff that you don't always want to hear, yet you know you'll benefit from hearing and integrating the necessary changes. I worked with Kerry every second week for a 30 minute session for a year. These short regular calls really helped me to build accountability and follow-through. It was clear that Kerry genuinely cared and was able to provide the perfect balance of challenge and compassion. If you want to make some changes in your life and are struggling with follow through on a consistent basis, I think Kerry will really help you!
Aisling Curtin
Chartered Psychologist
Co-director of ACT Now Purposeful Living & Co-creator of 5 Minute Breakouts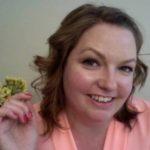 Since my kick ass coaching session with our wonderful Kerry Hales the other night I have:
got super clear on my income goal,
got super clear on the work I need to focus on and what to refer on,
changed the way I record my biz income,
closed my sales page on my therapy website,
made an action plan for leaving my part time job,
drafted my resignation letter ready to hand in,
listed the things I need to do before I resign
and
created a draft of my future schedule.
I've also…
referred on 3 non-ideal clients this week
and
spoken to two people about potential website work for later this year!
Am on a roll now, thanks Kerry. If you haven't had a session with her yet, you really should asap, she rocks!
Keri Dawn Williams
www.webjoyacademy.com
www.kinesiologywithkeri.com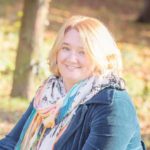 So. I had a session with Kerry today and hands up, I'll admit to not being really sure about the point of life coaching before we spoke. Sorry bout that.
But. Oh. My. God.
This woman is magic. Seriously. She asked questions that nobody else would. She called me on my bullshit. She politely suggested I occasionally stop talking long enough to listen. (No idea what she meant by that…..)
She probed, she listened, she gave me so much to think about. She gave me hope. She made me see how it could be and what my responsibility was in my life.
Seriously. Kerry – you're now on my manifest the money for list. I need you in my life. Thank you for showing me what life coaching is. I'm excited for the future now.
Mwah xxxx
Kerrie Rycroft
www.kerrierycroft.co.uk
I just wanted to take a moment out to say thank you for all your support and encouragement over the last year and a half.
18 months ago before I first walked into your office, the dream of moving back to NZ seemed so far away.  I had hit my lowest point ever and was struggling to rebuild myself and my life in the face of four years of being in toxic work environments.  I really feel like the old me again, the me that isn't fazed by things, that can take on anything and everything that's thrown at me and the me that is excited by the world and the opportunities within it.
18 months ago I couldn't imagine being where I am now, having the opportunities that I have in front of me, the plans and dreams I have and to feel that these dreams can be achieved and made real.  
I believe that there are people and moments in our lives that have such a significant impact on us that they change ourselves, and our lives forever.  I don't think I've told you this before because it seemed to early, because my transformation wasn't complete.  I had one such moment the first day I walked into your office.  Looking back I'm sure it was an opening question to ascertain what my values, attitudes and beliefs were, and what motivates me to get up and go to work in the morning.  Your first question to me was 'why do you work here and for these people?'  It was one of those 'lightbulb' moments.  I can still clearly remember, and relive my reaction and the thousands of things that flew through my mind in that moment.   It made me realise how much I had been pushed onto another path, and how different this path was to the one I believed in, feel comfortable or safe in, and/or wanted (ironic really given that my path scares the crap out of most people!). 
It was the smack in the face I needed to bring me back into a state of consciousness about my life, to take control of my life and navigate my way back to MY path. 
 My memory of this moment is etched in great detail in my mind, as is the moment a week later when you asked me what has changed since last week, to receive the response, 'I'm moving back to NZ and leaving my profession'.  I don't think much phases you, but I don't think you were expecting that response.  I know I can be challenging and difficult to negotiate with at times but you quickly learnt about me, how my brain works, how I think, and how to work with me.  That is a skill!.  Oh and nothing I say seems to surprise or phase you any more.
So I just wanted to take a moment to say thank you.  I know it is your job and that is the response I say when people thank me.  But there's doing your job and doing your job well.  A jobs worth does their job, but do they do their job well?  And do they deserve thanks for it?  Probably not.  You were 'just doing your job' I know, but you are excellent at your job.  I believe that, as a clinician I made a real and tangible difference to the life of one or two people a year and that was good enough for me (at that stage of my career).  You were that person for me.
You were the person that was the difference that made the difference in my life.
I will never be able to repay you for that and will always be thankful for it and, when I sit in the sun with glass of wine in my hand, a hug smile on my face reflecting on my life, who I am as a person, where I am, where my life is going, and what opportunities are out there (some of which I don't even know about yet), I remember that moment in your office on the first day as the catalyst for it all.
I had always said I'd write a testimonial for you; the moment didn't seem right.  I was still in the transformation process of getting my life back on track.  I truly believe I am now there so now feels a good time to reflect and say these things to you.  I am now on a new path and am excited by the present but also the journey ahead and hope that you continue to be a mirror or side barrier (like the ones in ten pin bowling) that helps keep me on the right path.
Clare, previously from the NHS… Now NZ!
It was magnificent!
What amazes me each time is to look how different Kerry Hales becomes when she coaches! You have to see it to believe it!  She becomes younger happier and more playful when she coaches!
One of Kerry's quotes is: "Awareness is the first step towards change". That night I saw her coaching with ruthlessness, curiosity and delight. She was looking at what enhances vitality in people, speaking to each one in turn, with compassion and light-heartedness. I noticed how people would respond to her and how she would point out changes with accuracy, connection and clarity.
It was fun and quirky at times!
Kerry's ruthlessness has allowed me to look at my life differently once again! Personally I find her work particularly valuable and worthwhile around self-confidence, decision making and goal setting and highly recommend it to anyone willing to do things differently.
Everybody who tended the session said they were gladly coming back the following week, which leads me to believe they also saw the value in her work!
Anne-Elise, Oxfordshire, UK
I invited the ladies to tell me what they had enjoyed about your talk.  They found you to be:
positive

charismatic

realistic – "it's not all wonderful"

a speaker they enjoyed listening to and someone who does not take herself too seriously
They liked specificially the following things:
suggestion of setting the scene, e.g. when doing finances, puttting music on, getting yourself a cup of coffee
making things fun
sperating your week out: two days with the kids
not opening emails but planning your day first – being proactive not reactive
the use of structure
unsubscribe, don't delete
know yourself
use your skills and gifts
the network of people you meet up with monthly
You were clearly a great hit!  So thank you once again!
For those curious about Springboard please do check out their website
Coaching with Kerry for me helps me to stay 'on track'.
There are ideas that I come up with in my coaching sessions. I leave with a sense of elation and purpose about what I would like to achieve that month. Sometimes life gets in the way, something happens & before you realise it you've been impacted & knocked off track.
Kerry is brilliant at getting you back on track and looking at what is important to you. She has an amazing capacity to get past all the BS, can assist you to get more clarity about what it is you want to create. Kerry can be a tremendous power house, but also has the capacity to be incredibly compassionate if needs be too.
I would highly recommend her as a coach for personal or professional reasons.
She is not a 'pussy-footing around type of person'
If you truly want RESULTS & to be able to move forward in your life she's the gal for you.
Amanda Thomas, Acupuncturist & Herbalist
Kerry helps you to weed through the forest and recognize the postmarks which could be the trees!  I can say that awareness is key.
Kerry is the compass that you need to find your true North Star!
Many thanks!
Heavenly, U.S.A
"When I set up telephone sessions with Kerry I was working across three different jobs.  Two of them took up the majority of my week and the third took over my evenings and weekends, leaving me little time for anything else.  I thought this was a temporary measure, as I wanted to get a range of new experience and it just so happened that all three opportunities came along at the same time.  I was getting a bit
bogged down with managing my time
(which I was usually quite good at!) and beginning to wonder if I'd made a big mistake!
The conversations with Kerry were spread out enough for me to reflect on what we'd talked about and implement some changes before we spoke again.  After each discussion I knew what I needed to change or achieve and so I had a target to reach before speaking to her again.  She took eveything in bite sized chunks so that I wasn't overwhelmed with things to think about, starting with combining my two crazy diaries into one!  We also talked about the other things in life that I wanted to make time for and how I could go about doing that.
I found that
Kerry had a clever way of letting me steer the conversation.
But it was always purposeful and ended up allowing me to contemplate things that I wouldn't usually give the time to without feeling too pressured.  I would definitely recommend Kerry's coaching style, it certainly had a positive effect on my situation, and I can happily say that since then I have just one job (most of the time!) and plenty of free time for the other things that I love, including a great man!"
Julie, Photographer
"At 42 I found myself at a point where I was dissatisfied with daily life. Kerry helped me examine my career goals and dreams and
what really makes me happy!
The journey is not yet over but in the course of our conversations I have identified the 'me' that was trying to get out !!"
IT Consultant, Europe
"Like any working mother trying to juggle all the 'must do's' was rather getting in the way of all the 'would like to do's'.  I sort of knew where I wanted to get to in a couple of areas (reducing my list of  chores and increasing my career options to name just two) but I couldn't quite see how to move from where I was towards where I wanted to be."
"Kerry asked me all the right questions that enabled me to see that if I really wanted to
change things, I could, by taking some quite simple steps.
It is working already!
I am in discussions with a potential client and have a proposal of what I can do for them, have offered support to a friend in a different way that has been well received (rather than the frustrated response I got to my previous suggestions) and am in the process of interviewing for a cleaner to do the very specific jobs that need doing but that I never seem to have time for (like cleaning the fridge and the cooker)!!  I am less stressed about the state of my oven and more excited about doing the things I want to do! The time spent talking to Kerry was enlightening and most definitely worthwhile."
Suzie, CEO and mum
"Have you ever had a day where you felt like you were walking on air?  Where everything you did just worked out right?  Where people seemed to treat you better and everything you touched or interacted with was benefiting you?  If you want that day to be everyday talk to Kerry!  Change your life for the better!  Thanks Kerry!"
Graham, www.rgprinters.co.uk
"Sound good judgement and common sense.  Makes you visit the parts of you that usually you cannot reach."
Roger Moore, Kent
"I just wanted to let you know that today I'm kind of living my dream; of course,  I do need to remind myself of just how lucky I am, and in a way I can thank YOU for helping me making my life the way it is now.  Helping me realize my potential and encouraging me, and kicking me in the bum at times-if not physically, verbally! So it's probably true that you are at your best when you're coaching – you did a huge favour to me by talking to me week after week and helping me be where I am now. THANK YOU!!!"
Gabi from San Francisco (well, from my ginger-bread house in Walnut Creek, typing this while sitting next to my American Prince Husband!!)
"Kerry's style of coaching leaves you nowhere to hide and gets you to the point fast. No more dithering or excuses for me then…  After only a couple of sessions, life is more refreshing and business is good.  It is like having a reboot. Thanks Kerry, it's great to have you as part of my brain trust!"
Jason, Speedie Consultants
"Kerry brought a natural ability for coaching and a very harmonious coaching style. She has a great sense of humor and lots of positive energy. She is very generous and I could feel her enthusing me from the other side of the planet! She created a safe, inviting environment and I always felt comfortable speaking about any topic. She was a great listener and I felt as if she would naturally manage to come with the right question at the right time. Compassionate when I was going through a hard time and honest enough to tell me when I once started to sound like a whiner. She was very good at opening my eyes to different perspective and she acknowledged me for every small step I took.  I found that all of the sessions were very inspiring and profitable. The first one was very powerful, as Kerry challenged me with some questions around my relationship with my husband, based on a comment I had made. There was another very powerful session around my family history that really helped me move forward.  Looking back at the whole process, the most important lesson for me was not so much being able to reach the goals I had set for myself, it was what I learned and realized about myself during and in between the coaching sessions with Kerry. She taught me to stop and breath, take life easier and enjoy the present."
Karen, Coach, Chile
"Kerry really deserves her name of "curious coach" for she gave the feeling to be very "curious" of human nature with the same openness of the scientists studying the habits of a remote tribe!… Her approach is all-embracing, all-encompassing, non-discriminative, non-dualistic and has the deep effect of facilitating integration, acceptance of our uniqueness, freedom…  But most of all, Kerry has been my "Fun" coach. Her last words were often: "Remember, have fun!" and whenever I started a "duty", I reframed it recalling making fun of it…  Life became lighter!  She displayed compassion, understanding, absolutely non-judgmental qualities and the power, in one session, to guide me through acceptance at a deep level of my being. I felt it physically and it was very liberating: the days that followed were full of energy and synchronicities… I am very thankful to Kerry for that "reunification" of scattered parts of my deeper self…"
Sophie, Green Coach, France
"Initially I decided to start life coaching because I felt like I didn't have any real direction in my career or life. I know it sounds like a cliche, but I thought I was "stuck". I was also going through a devastating breakup at the time. The coaching turned out to be nothing short of perfect and completely different to what I had imagined. I was feeling so unhappy with my life and presumed that the only answer was going to be either move house, change career, leave the country, find a new lover, or all of the above. Coaching gave me the time and space to really think about what was making me so unhappy and more importantly the time to express that unhappiness. Crying is a good thing it seems!  After only two sessions with Kerry I thankfully realised that it would be far more productive for me to let the change happen more organically, and not rush into anything. I have since started volunteering and am hunting for an allotment, and this has given me some long needed balance in my life. This may not sound like much but it was obviously what I needed because I am happier, stronger and satisfied. Kerry is a down to earth, no frills kind of coach and I would advise anyone to see her, no matter how big or small their dilemma".
Cindie, Content Coordinator
Before starting my sessions with Kerry
I was feeling like closed in a box.
I was not happy with my job and I was very confused about an out of the ordinary relationship I had. Kerry guided me to understand myself, (I have never realized I was such a moaner, now I am aware of when I am moaning and it is annoying to me too!) to be more 
conscious of what I want and to appreciate what I have.
What I have learned and I will always remember is that WE create the situations we are in and we are here to be happy.
I will not postpone my happiness.
After four sessions I feel more serene and at peace with myself. It s a long process and I am sure I will have crisis again, but when those come, I will remember Kerry's words and move on.  Thank you Kerry! I have learned a lot about myself and will now work on myself to improve my life.
Deborah Brunati, Teacher and Translator
"Last year I was feeling desperate: I allowed events of the past to influence everything I did and I could see no joy in the future. I was caught in a cycle of negativity that took all the energy from my everyday life. However, Kerry showed me that through observation and awareness I could take control of how I felt and that I can live a much happier and expansive life. Self Actualisation Learning Technology is a powerful technique taught by Kerry through gentle positive interaction that can change the life of anyone looking for greater happiness and fulfilment."
Kay Kilgallon, Teacher
"Kerry constantly challenged my own views on 'achievable targets' and the manner in which I could achieve them. She was able to highlight the moments when I was enthused about something as well as the moments that I was fooling myself about being enthusiastic.  Anything is achievable and, having set up the Mid Sussex Wood Recycling Project, I would like to express my thanks to Kerry for the help she gave me in getting there."
Dave Treadwell, Entrepreneur and Founder of The Mid Sussex Wood Recycling Project
"I have found Kerry invaluable at putting perspective on things. When you are 'stuck' in a situation it is very difficult to see the wood from the trees. Her encouragement is invaluable. Don't think it's an easy ride. It is tough being made to look at yourself and be challenged about your decisions. She never makes you feel wrong, after all someone being sycophantic would not help in the long run. Kerry keeps you focused on your goals, even the little ones. It is all too easy to lose sight of your dreams when you are bogged down in the day to day living. And she will make you look for the FUN in your life."
Angela Squires, Nutritionist and Hot Stone masseuse