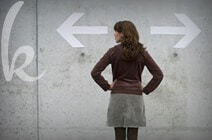 Helping you find confidence and direction - to reach your goals!
Each and every one of us deserves to be happy! Your time on this planet is all about making the most of who you are and what are your gifts! Fully expressing who you are, what you love and creating a life the represents that.
Are you feeling demotivated, undervalued, lacking in confidence? These feelings may have built up over a period of time, and the energy and effort required to get out of your current mindset and habits can feel overwhelming.
Where do you even start to look for the catalyst that can change all of this?
It takes a deeply curious mind to seek solutions that may be very simple.  And a warrior to go where you need to search for the solutions or just someone to laugh with you at how you have created a life you no longer love fully.
For each of my programmes and classes my goal is for you to become more empowered in feeling who you really are and not what you 'think' you are.  At every stage we give you more and more tools to uncover the layers of 'stuff' surrounding you that detracts from how you really feel about life.
We all suffer from negative and debilitating thought patterns at stages in our life, and I have met very few people who wouldn't benefit from coaching.  Me too!
Ask yourself the following:
If the answer is yes to any of the above, we should talk.
Coaching will help you to:
Coaching with me will unlock your true potential and enable you to find a new vitality and interest in life.

This programme is for those who are ready to step up and invest in themselves. Because this is where there is nowhere to hide – you have me all to yourself.
When you crave someone to just 'get you'.  For someone to look into your life with you and see it with new eyes.
To see what's really going on.  So you can see it differently and be able to see the habits and patterns that created the life you have.
Once you see what you have, we can then go create something more aligned to who you are... underneath the story.  The illusion.  The excuses.  The compromise.
We create lives where were a master at getting out of doing what you know you want, by sabotaging yourself…
If that is you.  Then this is FOR YOU.
It is for six months at least.  Then we review.
This package gives me enough time to get to the root of the issue and give you the tools you want to make those important lasting changes in your life.
Two hour DEEP DIVE session:  at the beginning to get you in alignment with what you REALLY want.  This session that gets to the bottom so we can go up!
One hour of coaching a month thereafter (either taken as one hours or 30 minutes) per month
Full email/message support
VIP Days get some awesome results.  They are designed to get you 100 % clear on what you want.
This is for you if you want RESULTS fast.
It is for you if you want to really change your focus.  If you know you have the structure in place to get what you want, but get stuck on creating what that really is.
If you can see what your life will be like in ten years time, if you do nothing to change it and that scares the living sh*t out of you…  then this is FOR YOU.

A day where you come confused and leave, listened to, understood and challenged to be the bigger you - by being you!
Six hours either in person in Kent/London or on line.
Divided into three two hour sessions.
This is a favourite for those who work alone but crave a master minds brilliance injected into your life!
Facilitated by Kerry you get will get laser coaching sessions throughout the day and work on your 90 day plan.  The goal being you get clear on what you want, know where your main focus is going to get the best gains and go!
These days attract powerful people who want to look at what they are doing and to have the support a trust board would have in their life and business.
These are full on.  But the outcomes are worth the investment.
They are are an intentional day.  Where you come confused and leave renewed and focused like you haven't been for years, if ever!
One Day intense mastermind training 10am - 4.00pm
90 Day plan completed during your day
Kerry holds these in Kent, and is asked to facilitate these throughout the UK.  If you have a team who needs a cross between a cheerleader and a arsekicker.  Click on Apply here and talk to Kerry
I would be delighted to talk with you and see if we are a great fit - just hit the 'Apply here' button.
But if you want to hear from those who have worked with me, check out the 'triumphs' page.  These are their words and I love them all for it.