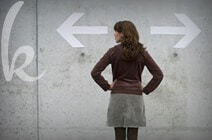 Helping you find confidence and direction - to reach your goals!
Each and every one of us deserves to be happy! Your time on this planet is all about making the most of who you are and what are your gifts! Fully expressing who you are, what you love and creating a life the represents that.
Are you feeling demotivated, undervalued, lacking in confidence? These feelings may have built up over a period of time, and the energy and effort required to get out of your current mindset and habits can feel overwhelming.
Where do you even start to look for the catalyst that can change all of this?
It takes a deeply curious mind to seek solutions that may be very simple.  And a warrior to go where you need to search for the solutions or just someone to laugh with you at how you have created a life you no longer love fully.
For each of my programmes and classes my goal is for you to become more empowered in feeling who you really are and not what you 'think' you are.  At every stage we give you more and more tools to uncover the layers of 'stuff' surrounding you that detracts from how you really feel about life.
We all suffer from negative and debilitating thought patterns at stages in our life, and I have met very few people who wouldn't benefit from personal coaching.  Me too!
Ask yourself the following:
If the answer is yes to any of the above, we should talk.
Coaching will help you to:
Coaching with me will unlock your true potential and enable you to find a new vitality and interest in life.

"Coach on Call" Programme
This is my one to one coaching programme for those who are ready to step up and invest in themselves at a high level.  There is no where to hide with this package – you have me all to yourself!  No sharing my attention with this one.  If you know you are skilled at finding a way out of doing what you know will ultimately get what you want but you sabotage yourself… this is the one for you!
This package gives me enough time to get to the root of the issue and give you the tools you want to make those important lasting changes in your life.
VIP Intense sessions at the beginning to get you in alignment with what you REALLY want.  A deep down session that gets to the bottom so we can go up!
One hour Coaching session (either taken as one hours or 30 minutes) per month
Full email support
My VIP sessions get some awesome results.  They are designed to get you 100 % clear on what you want.  We go through my seven step signature system that I have perfected through my never ending passion of 'finding what you want'.
It is for you if you want to really change your focus.  If you know you have the structure in place to get what you want, but get stuck on creating what that really is.
This day is for you if:
You can see what your life will be like in ten years time if you do nothing to change it and that scares the living sh*t out of you…
Curious?  Click here to schedule a 'Clarity Call' with Kerry today!
This is a favourite for 2018.  It is a brilliant way for you to keep accountable and to get the support for you need.  Fasciliated by Kerry you get will get laser coaching sessions throughout the day and work on your 90 day plan.  The goal being you take this away, work on it and book on the next session.
Gathering together with other masterminders you can connect via a private facebook group or if prefer you can come to one session and go feeling inspired to go and create with momentum and new found friendships.
One Day intense mastermind training
90 Day plan completed during your day
PRIVATE facebook group that allows you to feel supported by my other paid clients – this is a special space for you.
I would be delighted to talk with you and see if we are a great fit, but in the meantime you may want to check out my Testimonials page where you can see the types of people I love working with and can help the most.
Please Note: These sessions are currently in Kent but can be arranged in the south east or London.  They will be going online later in 2018.