The Courageous Collective - The Membership
Well hey, you.
Yes, YOU! The gorgeous rebel looking at me on the interwebs.
May I get up close and real for a moment?
Ready?
Who the FUCK are you not to live a brave and beautiful life?
Do you really, truly, HONESTLY want to play as the smaller, compromised version of you?
I don't think you do.
In fact, I am pretty damn sure you don't.
Life is short. The last year or so has reminded us all that anything could happen at any time - so what do YOU want to happen in your life?
What if you decided to really live your life to the fullest version of you - what would that look like?
 I want you to really, and I mean REALLY, love who you are, what you do and where you live.
No comparisonitis, no FOMO, no bullshit.
I believe - in fact, I KNOW, 15+ years into being a coach -  that there are so many of us that are not loving every day.
Often, we are focused on a future or past self. A version of you that's not NOW, living this stuff.
Pinch yourself.
I mean it.
Life is now. Here. 
This membership is an invitation for you.
It's about me holding a strong, loving space for you to create and grow with courage, fierce clarity, and action.
The twice a month 'Hot Seats' are there for you to be held accountable, to put your feet to the fire, but also for you to know you are NEVER alone. Never.
Working on your business and creating the life you want can feel really lonely.
I want you to know, deep in your bones, that in TCC it is a space where you can ask for help, to turn up and have real, gritty conversations, and to be helped and held by someone who has been there, done that and got the scars.
This is going to be my favourite place to hang out. It will be yours, too.
This collective is a group of women who are here to really love who they are and what they do, and who wish to remain curious and open about the journey they are on.
I am brave, and I will push you. I am kind, and you will be seen and heard.
There is no shaming, no pressure, just a space to expand and explore, and to make some serious shifts - your way.
In the Courageous Collective I am pulling in all I have learnt in my 52 years on the planet as an explorer, seeker, rebel, and shit shifter, to share with you so that YOU can live a courageous, connected life.
Sounds good? Here's how we do it:.
Intention setting 121 hour
Twice monthly group coaching accountability 'Hot Seat'
Bi monthly Book Club - for uplevelling
Monthly Trainer with invited speakers
WhatsApp Group - for masterminding
Facebook group - for sharing
£197 a month
or
£1997 for the year
Twice monthly Coaching 'Hot Seats'

Hot seats for accountability and learning.
The zoom calls with me where you can ask questions and I will answer live. These will be recorded and put into our membership site.

Bi Monthly Book Club

Every other month I will share a book that has changed my life in some way.  We will read them together, take on the learning and grow.  This will be recorded for you in our membership area.

Guest Expert Trainings

During my nearly 20 years in the business of human potential, I have met some truly amazing humans who share their gifts with the planet.
They will be all about how to look after your mind, body and wellbeing.
I will also be asking one of you to step up and share your own story and training in the group.

Private Facebook Group

This is where you get to feel the connection to others.
I say this because it will be a COLLECTIVE. It will only be as good as you connect with those who are in it. 

Whatsapp Group

This is for you to connect with each other and support daily.  
This is where life long friendships are forged.
LIMITED NUMBERS
This membership will be limited to a maximum of 50 to ensure you get the focus you need.  I have put all of my wisdom from nearly 20 years of coaching into making this the best membership I can,
To ensure I keep this a space of integrity, as we grow I will add in an extra hour of 'Hot Seat' - so you will always feel I have your back.
The Courageous Collective is about making sure you are fully aligned with who you want to be.
Now.
In life.
In business.
In E V E R Y T H I N G!
I can't wait.
Won't wait.
Are you ready to step in?
Are you ready?  Sign up here!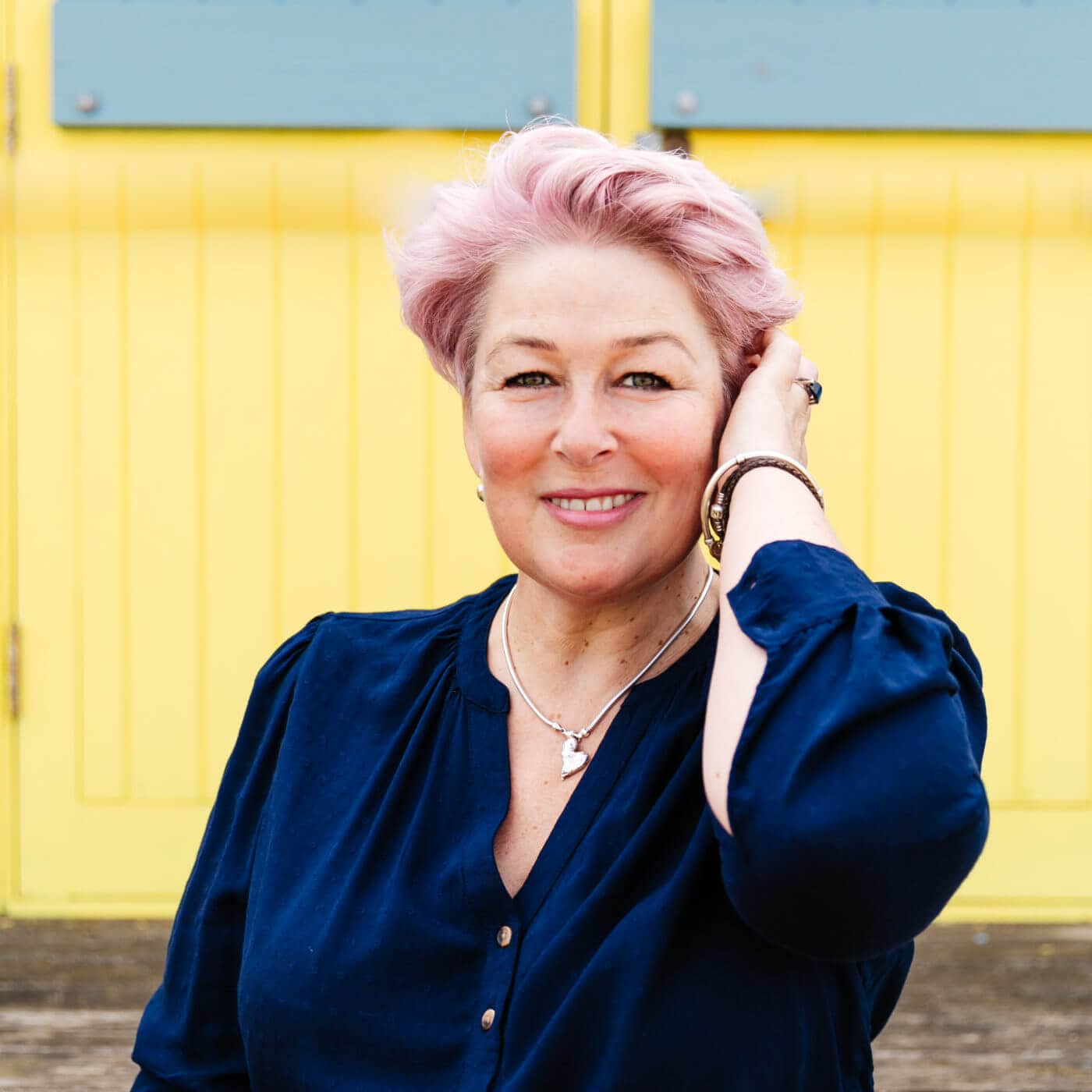 Kerry is a Transformational Coach and best selling author of "Life Lessons from your Knicker Drawer'.  She has been featured in BBC, 'Best' magazine, and Female First to name a few.
She has invested over 30 years studying human behaviour including Psychology degree and life coaching qualification to the ICF standards.
Over the last 20 years she has coached hundreds of clients through her DeKluttered ™ process.
Using emotional intelligence strategies,  solution oriented coaching, and not forgetting a wicked and essential sense of humour, she supports her clients finding a love for who they are and what the do on a daily basis.