Shift the Shit in a Month
If life isn't working we need to do something different...  Here it is...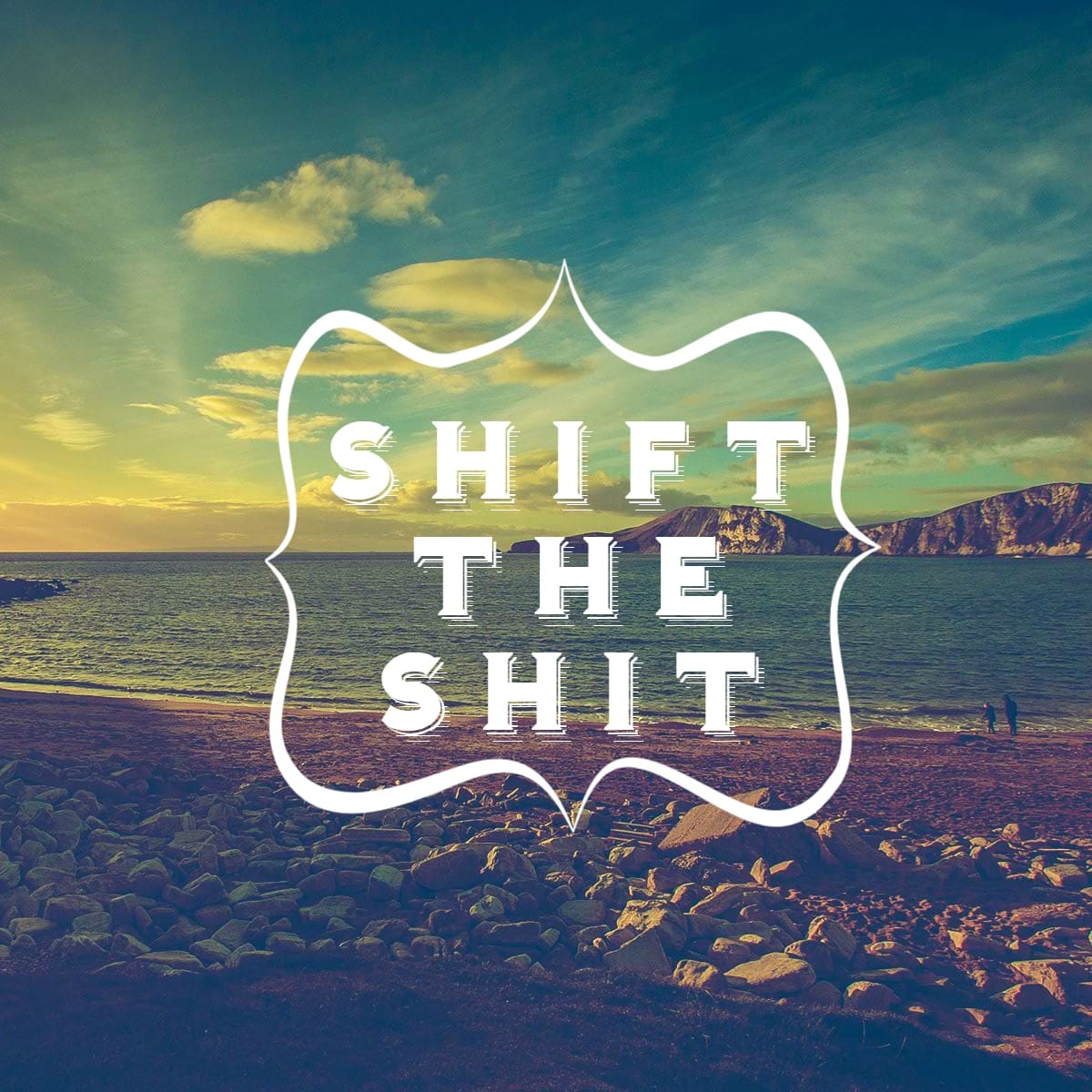 You've just been paid… It's the same as last month…
It is not enough, it never is…
Your child has got a cold…
Your car needs a new tyre…
The dog is off her food…
You didn't get the new job you went for…
Brexit...
Trump...
and you stand in the kitchen, sigh and say…
"This is a pile of shit!'
Now that pile of shit, is, your life. And it seems like it will always be your life and it is unchangeable.
I am going to tell you right now that, that pile of shit, that is your life, can be shifted.
It can be shifted to something that more resembles who you are, that is positive, inspiring and a truer version of you.
But. You have to be prepared to get your hands dirty.
Luckily I'll be there next to you, getting my hands dirty too. Because what I have created is not a 'here's the video that wins the prize life for you...'
This is about you. And what I know is that we need to be in it together.
So, that's what Shift the Shit in a MONTH is all about.
What does STS in a MONTH!  Include?
I know you.  Every day I work with clients to create solutions to the problems they feel they have.  They are all different of course, but there are themes.
We can't create confidence without connection and without clarity we can't connect to who we are.
So.  What you have is all of this.  Delivered live, with access to your coach and a group to make sure you feel that you can ask anything at any time during this intensive 31 days.
So let's see what you get and how it works together to make sure you get the training you deserve...
Here is what we have created for you:
The group is your sanctuary and where it all happens!
Here is where there your group support you and connect with you.
It is also where you will get daily support from Kerry and her lives are not to be missed for you to feel momentum!
For your use only. I shall share files, video's, impromptu lives, and a space where you can share you and what you need help with. It is for your to use your fellow mastermind's. Because this is all about using what you have access to. It really is a space where you will get out of it what you put in. Share a lot of you and you will get it back.
An Two hour long 'themed' call on a Monday Evening  (8.00pm GMT).
The first hour is to deliver a training live with powerpoint prompts and the second hour is all about any questions you have on the training.
There is also an opportunity for laser coaching depending on timing.
These are recorded and put in the group the following day.  It is strongly advised for you to attend these, there is nothing like live energy.  But if you cannot you will not miss out.  There will be a post to ask any questions for Kerry in the group.
For you to check in and keep in alignment to what you want.
This is an extra and not included in the price of the monthly package.
It is a two hour one to one with Kerry privately and goes through the STS process allowing you to get a plan together with some one to one input.
There is nowhere to hide and at the end of this session of ruthless compassion and brutal honesty.
You might hate it but you will love the results!
There is so much that changes in just 31 days.
Every week we add a little more to make your life full of what you want and the tools to use daily to keep it that way.
There will be no more worrying or overthinking about what you if's and if only's.  These will be something that you see and do not act on.
This programme is to clear out the thoughts that you are not sure about what to do.  You will be sure and you will be acting on it.
When does the next one start?
14th January 2019 and finished on Valentines Day!
Your investment is £199.
Two payments can be arranged of £109. To be fully paid by 1st February 2019.
If you would like to book here is the link for you.
If you have any questions please do them them though to Kerry@kerryhales.com.
See you in January!  Let's start 2019 with a shit shifting no nonsense yes!