Hello.
What if losing weight were easy?
I know it is a bold statement. I know because if someone had said that to me a while back when I was eating all I wanted and complaining that some people are 'just skinny' and 'they have lucky genes' I would have given them one of my 'what poop are you talking about' glares.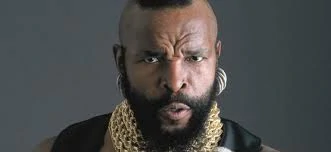 So when I finally sorted out my eating plan recently I discovered so much more about who I am is reflective in what I eat.
My old eating patterns went something like this…
"If I felt good about myself I ate well with appropriately sized portions"
"If my life was not going so well, I ate badly – I ate large, greedy portions and unhealthy choices"
All of my eating was a reflection of what was going on in my mind
And I really wanted to stop this. Really, really! I was fed up with beating my body up. I used to use food as a weapon of healthy destruction, as my way of silently saying 'life is not going according to plan'.
So what changed?
I found a way to eat that makes my body work better than before. I feel clean, I ache less, I do not have headaches, I have clarity of thought post eating and there is not a jot of doubt in my mind that when I eat, and it is not at mealtimes, it is only because of my emotions.
OK my 'secret' is I now understand a way of eating that makes total sense to how my body functions, how it works as a machine. Rather than how my mind 'feels' about food and what I fancy taking over and making the decisions.
If you thought of your body as a business and anything you put in it was only based on 'what you fancied' it wouldn't last long would it?
So what if you only fed your body what it needed and could use to achieve it's highest potential? That you gave it only what it needed, when it needed it and how it needed it. It could then use all that you give it, it would function correctly, be able to support itself and its requirements (physically and mentally) and it would feel so much better for it. How could you say no to this?
But take a look around you. If you had to do a straw poll on all the friends and colleagues you know, how many of them are at a healthy weight? By that I mean slim – so that their body is not having to carry any excess weight – no extra baggage. How many? Its a very low percentage isn't it.
Why is that?
Because we believe that
it is tough to be slim
to 'diet' is the only way to reduce weight
to go to the gym every night is essential in losing weight
to only eat salads is the only way to keep weight off
I am sure you have more you could add.
Well I think these are all LIES! I really do.
The ONLY thing that is keeping you from being 'slim' is by you being committed to following what others do. If you are committed to eating a diet that will look out for your mind and your body there is one out there for you.
I found my plan that made sense to me – so much that I couldn't then say I don't know why my legs are fat!
The eating plan that I follow is the
Harcombe
diet. It has changed my life. My first week was fascinating. I learnt so much about what time of the day I was likely to snack and 'need' something. I couldn't deny this as I knew with the
amount of food I ate I could not possibly be physically hungry
– it could only be mental hunger, i.e. boredom, frustration, anger, etc. It was uncomfortable. Really uncomfortable. But I had the confidence in what I was doing was going to have such a bigger impact on my life. I was connected to the outcome and I knew it was going to show up so many things I would never of believed to be true had I not committed to the change.
Two weeks in and I couldn't sleep from thinking. My initial response to this was that I must be stressed. I must be, as this was the only reason in the past that affected my sleep; I truly love my bed. But I realised that the only change was the food; moreover what I was or wasn't eating. The reality was that my mind had more clarity than it had before. I had a clarity. It was then that I realised that previously I hadn't realised how much I had relied on my food making me feel sleepy or energised. Or how much my food impacted my every moment. All of me; mind and body.
I ask you. If you knew that what you ate had a direct impact on your every thought, what changes would you make?
Me? My life has changed beyond recognition. I feel so empowered to know that what and when I eat does not rule me. I decide what I eat and when and I make darn sure it is going to assist me in living a life that I choose.
Oh and before I forget my
WLFTHD
class is running in Whitstable – book your place now and join me!