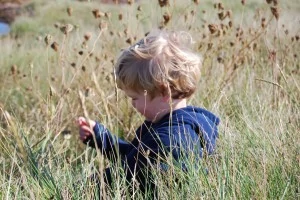 How much time do we spend doing what we want? So much of our time is lost chasing a large list of To Do's and must do's and yet when it really comes down to it – is this really what you want – list of ticks?
Take a look at my little man's photo – yes he is adorable (I know I am biased) but the photo is more about what he is not doing. He is still, focused and enjoying the moment. Time… spent… just in the moment.
An example of how this happens…
A client of mine is a very successful writer and dancer. She loves to write and to dance – they are her two main loves in life. Is she doing them? Just the two things that motivate her. Two. Nope not both of them, of course not. Why? Who knows and I don't really care; what I do care about is being ruthless about honouring your true passions in life. Her answer to 'how can you get to dance more often?' was answered with 'I go to a drumming class…!'
How many 'drumming' classes do you sign up to when all you really want to do is dance?
Today this reminded me of my passion for photography. I love my camera. I love taking photos of my children, but shots that make you want to do something – inspire you – not just a ahhh… so I am going to combine my passion with my lens into my blogging – my goal is for you to enjoy them both.
If you would like to find what makes you 'dance' I would love to hear from you!